The initiatives and new endeavors launched in recent years are helping streamline and improve processes across all of Hospitality & Auxiliary Services departments. Through collaborations with other entities on campus, we are actively driving positive efforts in sustainability and remain committed to implementing these practices.
---
Dining
Deacon Dining remains committed to implementing sustainable practices and responsible sourcing.
Leanpath food waste has decreased by 17% compared to fall 2021 and decreased by 22% since spring 2021.
The new Babylon Micro Farm was incorporated into all stations in The Pit as well as presidential lunches.
Collaboration with Cheney and Southern Foods by utilizing their plant-based products. Fall semester menu development with multiple plant-based options featured in all dining facilities and catering options.
We continue to work with local vendors to further enhance our sustainable offerings including:

Yamas Mediterranean Street Food
Carolina Coffee Company
Neomonde
Rolo Yolo Bubble Tea
Bily D's Chicken
---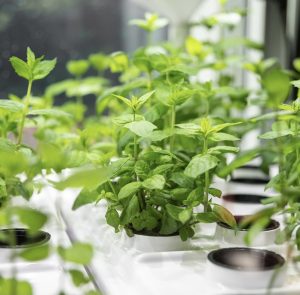 Babylon Micro-Farm
Dining partnered with Babylon Micro-Farms to grow produce that's nutritious and better for the planet. The micro-farm was added to the Pit and grows greens and herbs sustainably indoors. Products grown in this farm are being utilized at the Vegan Station, Salad Bar, and many other stations in the dining hall.
2022 Results
Gallons of Water Saved
14,197
---
Pounds of Nitrogen Avoided Into Waterways
1.8
---
Pounds of Food Waste Reduced
24
Composting Collaboration
In partnership with WFU's Office of Waste Reduction & Recycling and Facilities & Campus Services, Hospitality & Auxiliary Services has played a pivotal role in the continuation and expansion of the composting program on campus. We have added several new composting areas across campus and have most recently piloted a composting program at Subway, and Legal Grounds, as well as added the first consumer-facing composting bin at Camino in the ZSR Library.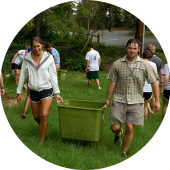 COMPOSTING
---
Organic waste composted in fiscal year 2021/22
62.5 tons
Enhancements:
Front-of-the-house composting has been added to Camino in ZSR Library and pizza box composting has been added at Zick's. We continue to compost waste at Subway, Einstein Bage Bros., Legal Grounds, WS First Catering Kitchen, North Dining and the Pit.
Parking & Transportation
Electric Vehicle Charging Stations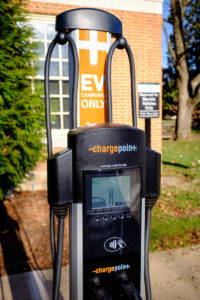 July-June
FY 2021/22
---
Energy Used (kWh)
27,412
---
Gasoline Savings (gal)
3,439
July-May
FY 2020/21
---
Energy Used (kWh)
8,510
---
Gasoline Savings (gal)
1,137
Fleet Fuel Efficiency
Managing an ever growing fleet of vehicles requires diligence in maintaining fuel efficiency. As a result of this careful management and the addition of an electric vehicle for parking enforcement, we have been able to increase our overall FFE by 36%.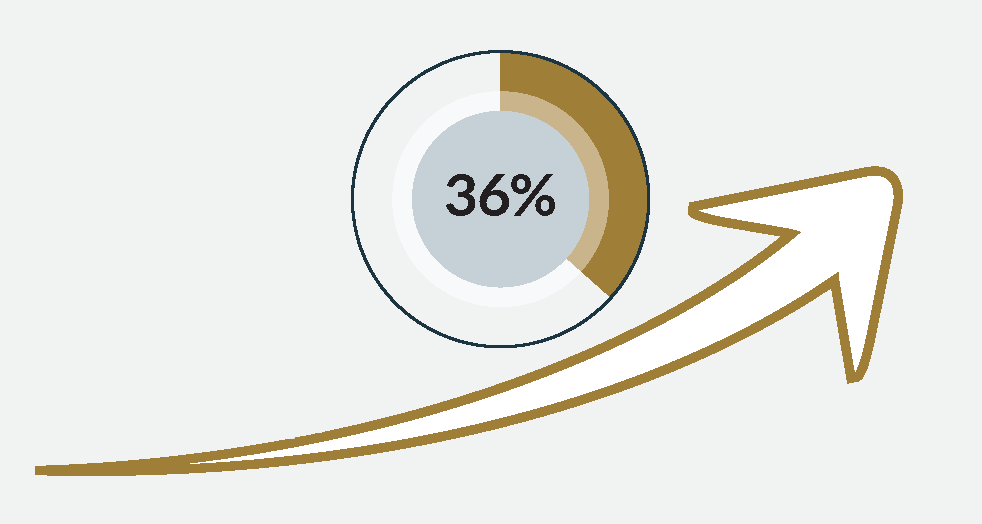 Mail Services
Electric Hybrid Vehicle
Mail Services' plug-in hybrid vehicle continues to operate very efficiently. The last time it was fueled was on Dec. 18, 2019. It can travel an estimated 22 miles on a single charge.
Fuel consumption
December 19, 2019 – Present
0 gal
University Stores
Digital Format Books
The Campus Bookstores digital e-book platform was expanded. As a result, digital format textbook usage has increased by 400%.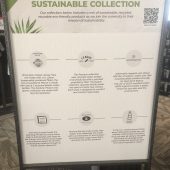 Sustainable Collection
The Bookstore & Deacon Shop has joined the University in its mission of sustainability by offering a sustainable collection. This collection includes a mix of sustainable, recycled, reusable eco-friendly products including t-shirts made with U.S. cotton (responsibly produced fiber), upcycled textile waste, and recycled water bottles.