The initiatives and new endeavors launched in recent years are helping streamline and improve processes across all of Hospitality & Auxiliary Services departments. Through collaborations with other entities on campus, we are actively driving positive efforts in sustainability and remain committed to implementing these practices.
---
Dining
Wake Forest dining increased the amount of food purchased from third-party verified (TPV) sources from three percent in 2015 to more than 30 percent in 2018. Animal proteins like poultry and beef have the highest resource requirement of any of the foods we eat. They are also the most costly. We've taken action in these high purchase areas to reduce negative effects of inhumane animal production. Partnerships were forged with producers like Murray's Family Farm for TPV-certified humanely raised and handled poultry and Brasstown Beef for Global Animal Partnership (GAP) Level 5 grassfed beef. Focusing on buying higher quality proteins was just the start of Deacon Dining's expressed commitment to responsible sourcing.
Complementing Wake Forest's commitment to culinary excellence, Performance Dining, or Eating with Purpose, is a hallmark of Deacon Dining. This framework promotes fueling your body and mind with the macro and micro nutrients it needs to perform– placing an emphasis on an abundance of nutrient-rich fruits, vegetables, and plant proteins.
---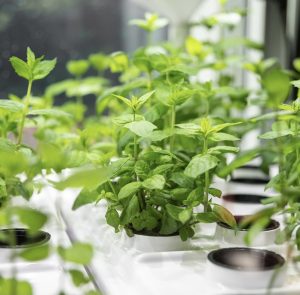 Babylon Micro-Farm
Dining partnered with Babylon Micro-Farms to grow produce that's nutritious and better for the planet. The micro-farm was added to the Pit and grows greens and herbs sustainably indoors. Products grown in this farm are being utilized at the Vegan Station, Salad Bar, and many other stations in the dining hall.
2021 Results
Gallons of Water Saved
37,599
---
Pounds of Nitrogen Avoided Into Waterways
4.7
---
Pounds of Food Waste Reduced
63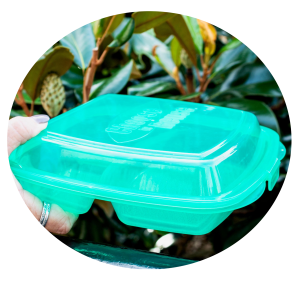 Green Box Program
We continue to see an increase in dining's Green To-Go Box program. While this program has been in place since 2011, it played an even more important role in 2020/21 in maintaining social distancing in our dining halls that saw a significant reduction in seating and capacity. These boxes are available for a refundable $5 deposit, and offer a convenient way to take meals to-go without creating additional waste with traditional to-go containers. Guests can bring their used boxes back to any dining hall to exchange for either a convenient keychain voucher or a clean and sanitized box that is ready to use again.
Percentage of students who used the Green Box Program
60%
---
New Green Box Participation Fall 2020
3,371
---
New Green Box Participation Spring 2021
1,733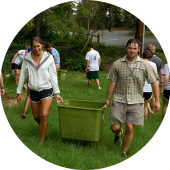 COMPOSTING
---
Organic waste composted in fiscal year 2018/2019
83.2 tons
compare to
Organic waste composted in fiscal year 2017/2018
54.4 tons
Increase of almost
53%
Increase partially attributed to the creation of the compost crew in partnership with the Office of Sustainability.
Parking & Transportation
Electric Vehicle Charging Stations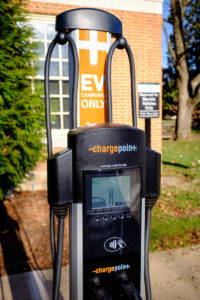 July-May
FY 2020/21
---
Energy Used (kWh)
8,510
---
Gasoline Savings (gal)
1,137
July-May
FY 2019/20
---
Energy Used (kWh)
18,766
---
Gasoline Savings (gal)
1,748
Fleet Fuel Efficiency
Managing an ever growing fleet of vehicles requires diligence in maintaining fuel efficiency. As a result of this careful management and the addition of an electric vehicle for parking enforcement, we have been able to increase our overall FFE by 36%.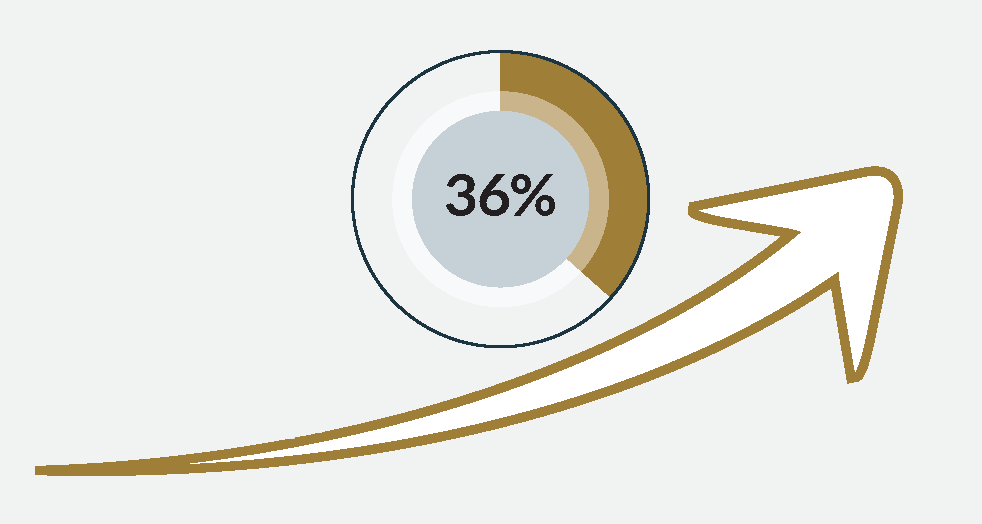 Mail Services
Electric Hybrid Vehicle
Mail Services' plug-in hybrid vehicle continues to operate very efficiently. The last time it was fueled was on Dec. 18, 2019. It can travel an estimated 22 miles on a single charge.
Fuel consumption
December 19, 2010-Present
0 gal
University Stores
Digital Format Books
The Campus Bookstores digital e-book platform was expanded. As a result, digital format textbook usage has increased by 400%.